01/07/2019
More brand new additions to our fleet. 2 x identical twin Temsa's, one pictured below.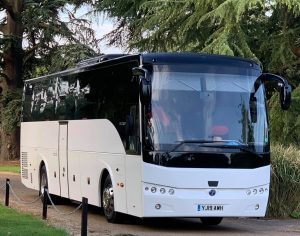 12/06/2019
EXCLUSIVE DAY TRIP – SUNDAY 14th JULY 2019 – ONLY £12pp
Join us for a day out at the British Ironworks, for the biggest Classic & Vintage Transport Rally.
With live music, food stalls in addition to the superb collection of vehicles celebrating all modes of transport.
14/05/2019
Having found a virus in our computerised booking system, we request that anyone with a
ticketed booking for any future tours in 2019, contact us to confirm pickup times.
If you have already been contacted since the 14th May, then please disregard this message.
01/05/2019
Our new 2019 addition to the fleet.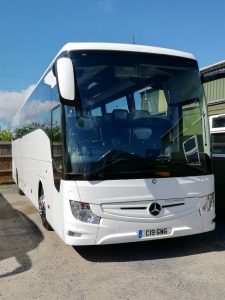 23/02/2019
Starting out our Day Tours program with our RDA Charity trip to Chester.
CARADOC – providing the drivers, fuel and 2 coaches raised £708 from the ticket prices paid by the passengers.
Further amounts were raised with raffles, auctions, competitions and fun on the coaches:-
OSCAR – £238.89
MAX – £274.05
A total of £1220.94
01/01/2019
Norton Motorcycles Tour OCTOBER 11th 2019
due to a change in circumstances we are unable to offer this tour.