About Us
Caradoc Coaches, based in the beautiful Shropshire Hills near the town of Church Stretton, started its journey in 1999, when Owner and Director Graham Gough bought his first coach with a redundancy cheque. Since that day the company has gone from strength to strength.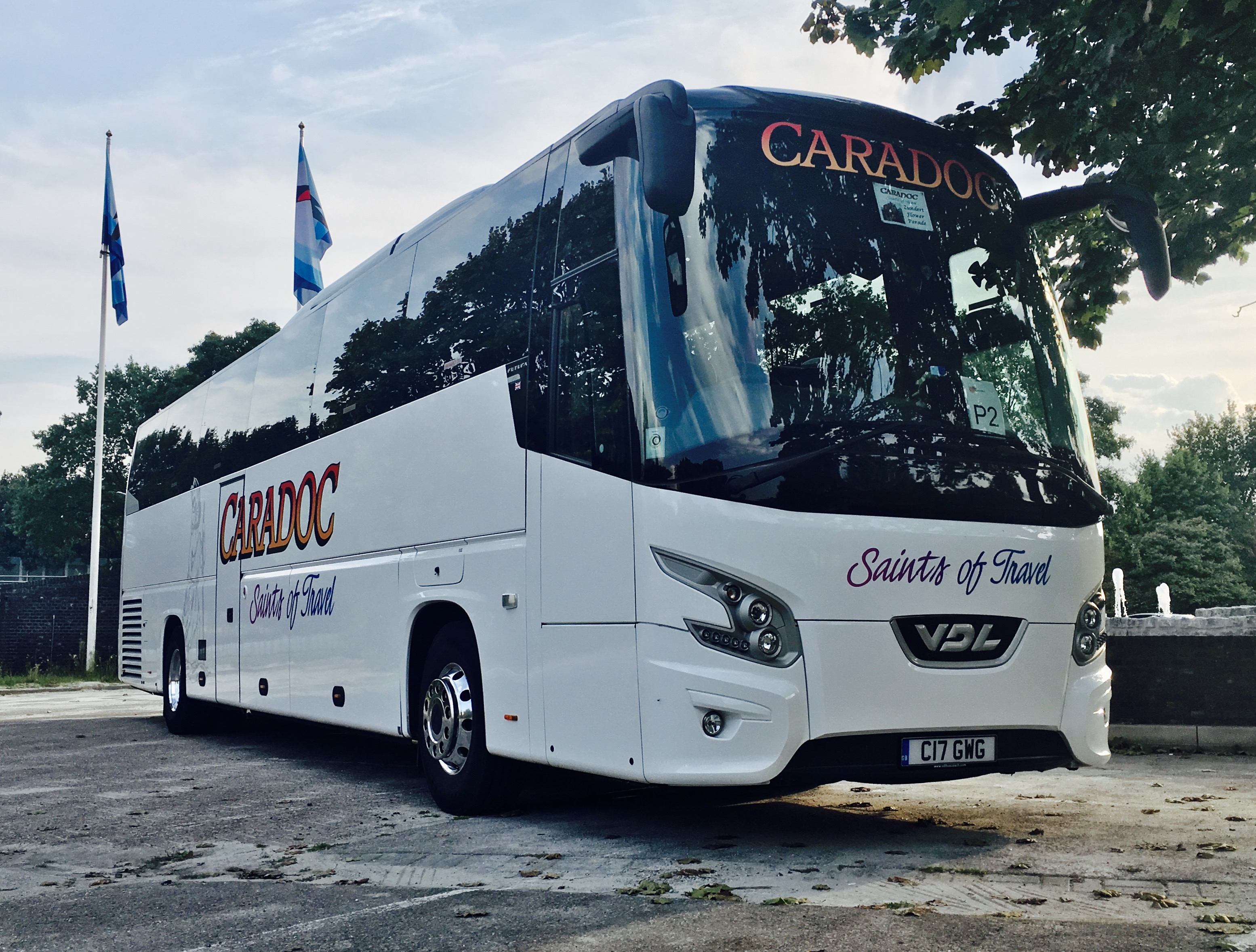 2013 was a landmark year with the purchase of our first ever brand new vehicle, a 19 seated Mercedes Sprinter. Since then the work load and fleet have increased greatly.
2014 saw the first brand new full-sized coach, a Mercedes Tourismo Executive with 49 seats. In 2015, two executive Tri-axle Neoplan Tourliners (both with 61 seats) were added to the fleet.
Two brand new 16 seated Mercedes Sprinters (with custom executive trim) were purchased in 2016 and due to the demand and ever increasing workload, 2017 saw the arrival of two brand new VDL Futura 2 Executive Coaches, both with 57 seats.
Then in 2018 a new tri-axle Neoplan Tourliner executive coach with 61 seats and another new VDL Futura Executive was added. 2019 has seen the fleet grow even more, with the arrival of a brand new Mercedes Tourismo executive coach with 57 seats and two brand new Temsa executive coaches with 53 seats.
Over the last ten years Caradoc have developed a successful Day trips, Short Breaks and Holiday program, with over 50 trips per year covering all parts of the UK and Europe.
We have a large diverse customer base (mainly Shropshire based), who support our range of Day Tours, Short Breaks  and Holidays, appealing to all ages. In addition, over the last few years, we have established solid relationships with many major coach based travel companies, providing vehicles and drivers for coach transfers, day tour work and holiday tour work in both the UK and Europe.
In particular, we have developed into German tours, where we have full German operating compliance. We also work very closely with local schools, providing not only general school transport but also their requisite day trips and adhoc transport requirements.
With our pristine Executive Coaches and experienced, uniformed drivers, we are proud to have developed a reputation as a first class, reliable and professional company, who provide an excellent level of efficiency and service.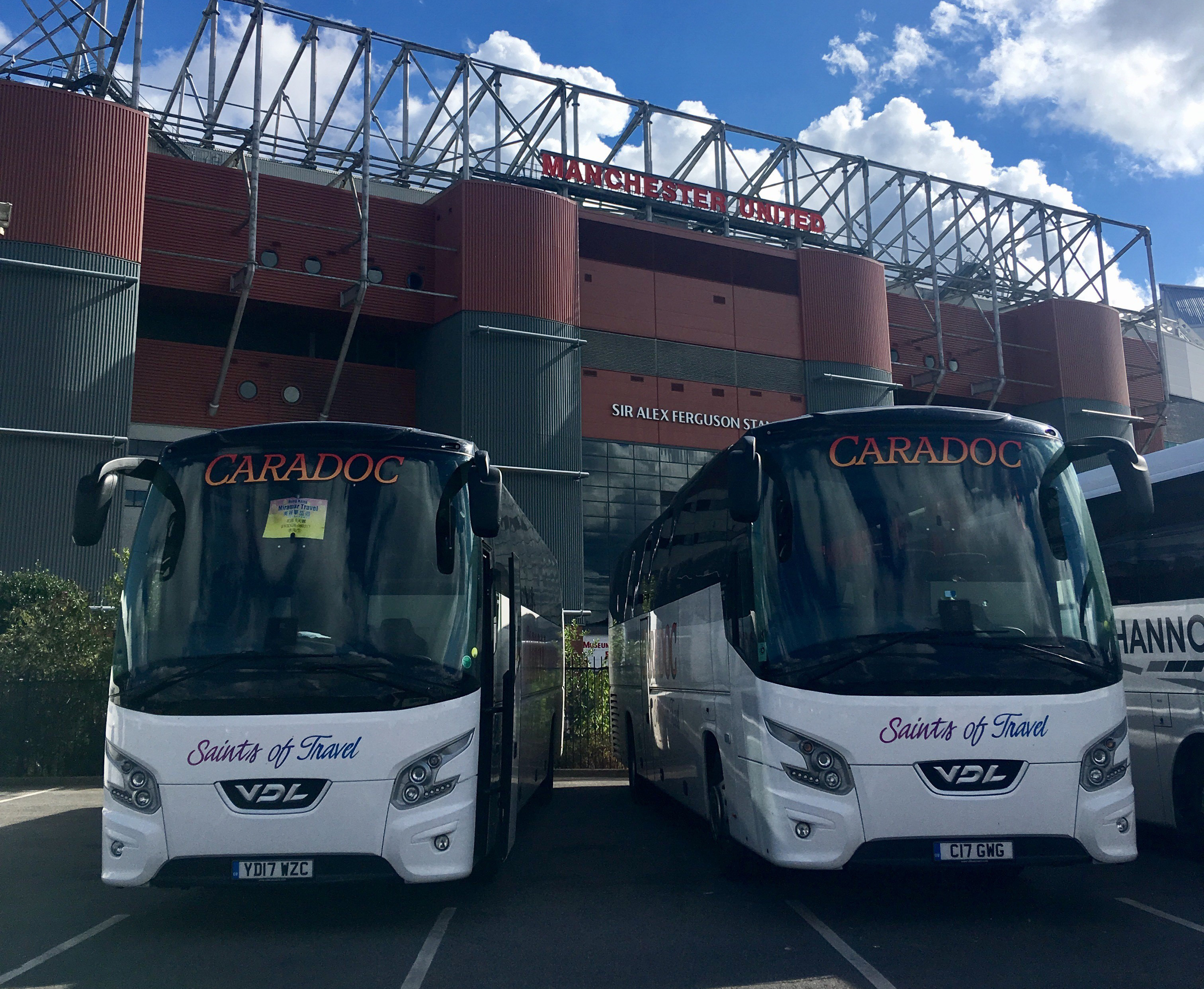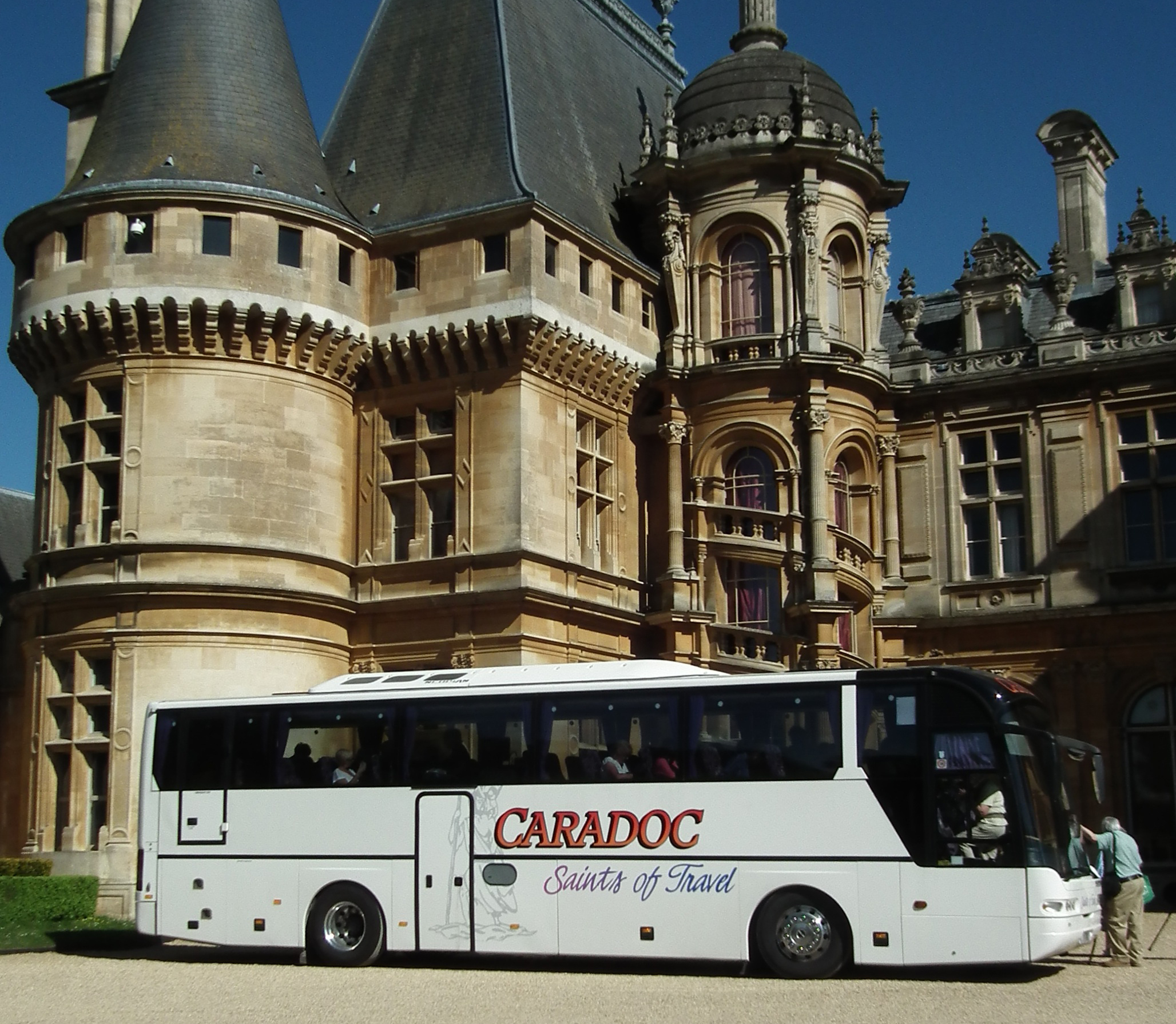 As a company we pride ourselves on giving something back to the community by supporting worthwhile Charities. In 2015, we raised over £1700 for the Midlands Air Ambulance, in 2016, the RNLI received £1000 and last year 2017, Guide Dogs for the Blind received over £1800.
2018 we supported "The Royal British Legion" and raised £1470. In 2019 we supported "Ludlow and District Riding for The Disabled Association" and raised £1480. For 2020 our chosen charity is "Shropshire, Staffordshire & Cheshire Blood Bikes". The first day trip of the year is always dedicated entirely to the chosen charity, we provide the coaches with fuel and the drivers and couriers volunteer their time. The minimal charge to the passengers of £6 each is pledged in its entirety to the charity and the passengers in turn enjoy a great "fun" outing (this year to Manchester) with raffles, competitions, prizes and entertainment whilst on route. Always a brilliant day for a great cause!
The charities logo is always placed on our Facebook page, website and tour brochure, giving them as much publicity as we can.
The fleet now comprises some 20 vehicles, kept in top condition by experienced and dedicated mechanics. We work closely with DVSA and all other government departments to make sure all the necessary legal requirements are fully met and all our vehicles are maintained above the necessary standard.
With a total employed count of over 20, we are one of the biggest employers in the area. Each member of staff is valued and appreciated, all our passengers are dealt with in a friendly and respectful way and it is this Ethos that makes the company the "SAINTS OF TRAVEL".